The past few days I've been working on a cake for a baby shower.
A friend of mine was hosting a shower for her SIL
who will have a baby, via adoption, in September!!
The colors were hot pink and lime green..
themed with polka dots...
and a few swirls..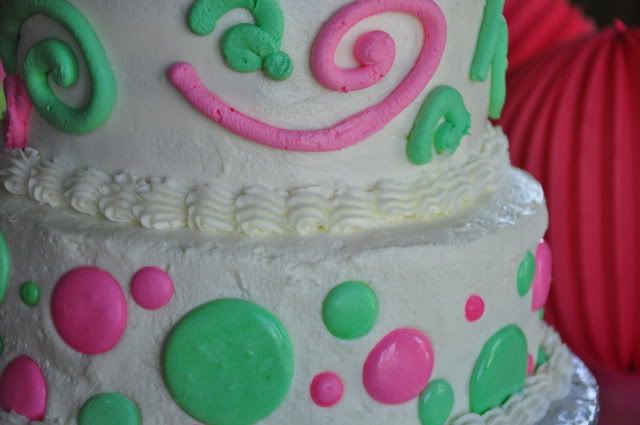 And the best part...my friend called me earlier this evening
to tell me how great the shower went and how much everyone enjoyed their cake.
I thought it was so sweet that she called to tell me so...
made my day.
After delivering the cake, Michael and I started working
on our next BIG project...
and as soon as we're finished...you'll be the first to know!! :)