We learned a new technique in my photography class and I had a chance to practice today. Panning is the term given when you "freeze" a moving object, but the background shows the movement. I had so much fun with this!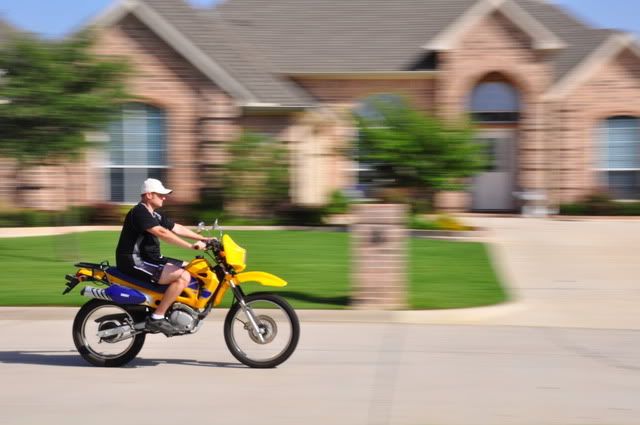 I used shutter speed 1/40 f-stop 32 ISO 200. Did I mention how much fun this was??
On another note, I think I totally lost my mind today (what was left of it, anyway).
Michael has been asking for some time now that I go blonde.
Beach blonde. Platinum.
Jessica Simpson or Carrie Underwood blonde.
And today I gave in.
Don't know what in the world I was thinkin'!!!!
When I walk by a mirror, I have to look twice because I still don't recognize myself.
Not sure it's me...but my man is thrilled.
When I get up the nerve, I'll post a pic.
Now, some of you who visit this blog are bound to have some
"crazy hair" stories. So...let's hear it!!
Leave you story in the comments!