Yesterday was the first day of school for Mansfield.
Mason is now in the fifth grade and that means that he now attends
the Intermediate School.
He changes classes/teachers. There is also an A/B day schedule.
On B days he will go to PE and now they have to "suit out".
Connor is in the second grade.
Mrs. Whittaker is his new teacher and she is the sweetest thing!!
A soft, sweet voice and she's crazy organized and structured (woo hoo!)
And Kate is now in Kindergarten.
The beginning of the end.
And her teacher, Mrs. Diaz is a bit crazy like her momma!
They are going to have just too much fun!!
No wonder she doesn't want to leave and can't wait to return!!
I'm super excited about our teachers this year!!
I truly believe that they can "make it" or "break it"...
so, Thank You, Jesus for blessing us again this year with such AWESOME teachers!!
Students must be at school by 8:00. Kate and Connor can arrive beginning
at 7:45 and Mason at 7:30.
I woke up at 6:15 and got myself ready. Then started making
breakfast (pancakes and eggs by request) while
Michael got everyone up and running.
Somehow, we still managed to have to rush a little in the end.
So the pictures aren't up to my par,
but they're pictures none the less.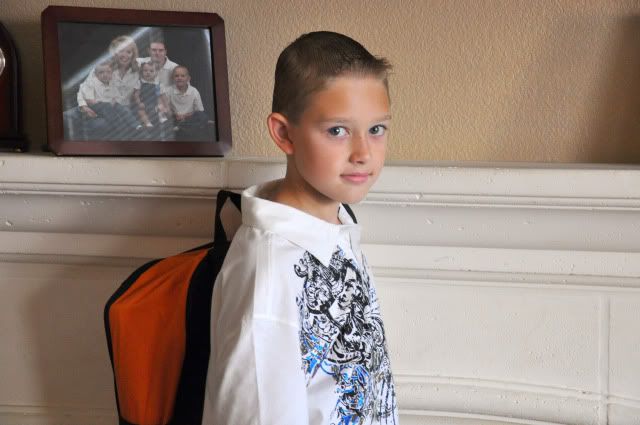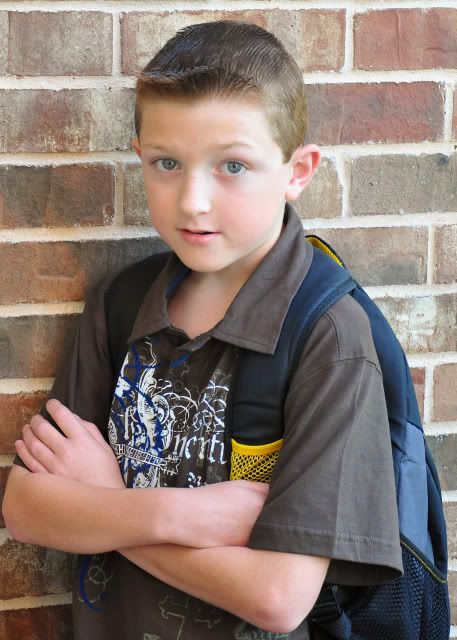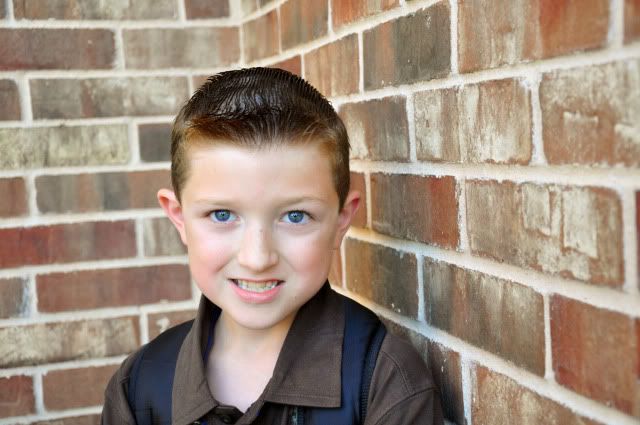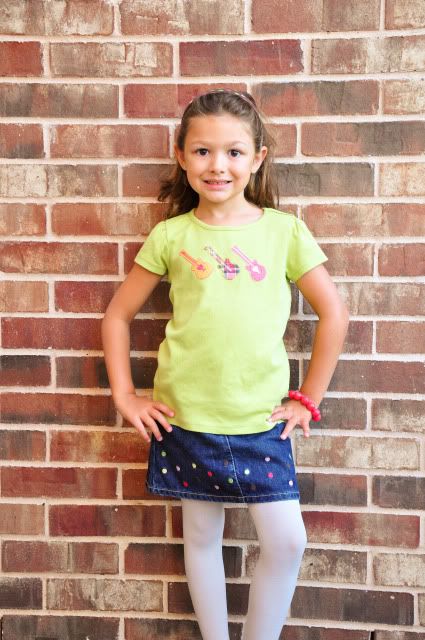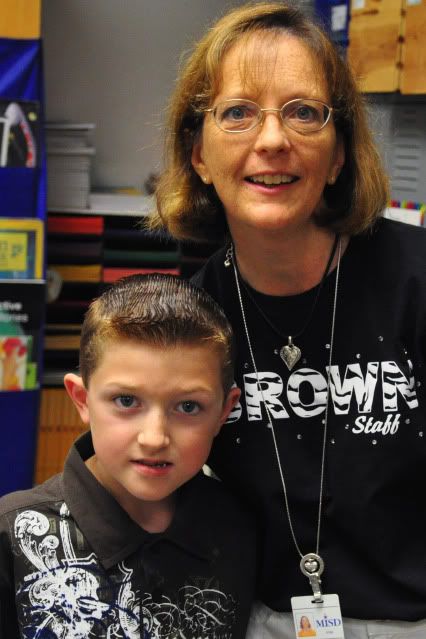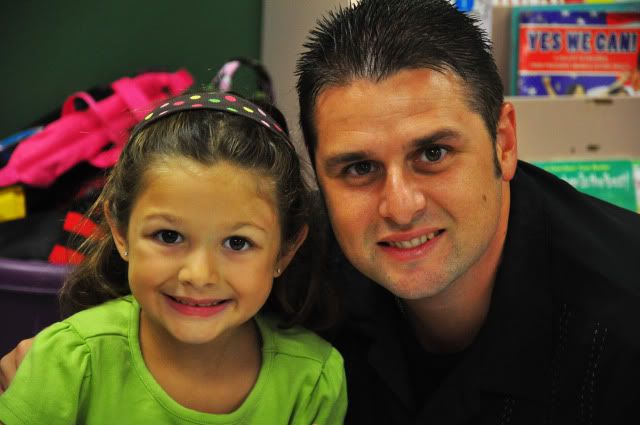 We always enjoy going out to eat on the first day so we can
just enjoy dinner and hear about
everyone's first day.
This year, Granda and Granddaddy joined us.