I have never seen a baby who LOVES water splashed in their face like this.
Unfortunately, the child has absolutely NO fear of the water.
If you let him go off the end of the step, and he goes all the way under...
he comes of laughing.
Connor and Kate couldn't wait to ride.
He's shouting, "WOO HOO!!"
#1 Disney, is of course, one of my all time favs.
We've been twice. Once when we had just two children.
And the second time when we had three.
We've yet to go with all four...maybe next year.
And all of my Disney pics are 35mm, so I'll spare you all of those.
#2 Atlantis in the Bahamas.
We went there in 2003 (I think) with Michael's company.
I'd love to go back there with the kids. They would absolutely love
all of the marine life!
#3 Paris.
Another trip with said company.
What could possibly be better than the Eifel tower?
#4 Cruise.
We've only taken one cruise but I'd LOVE to take the
children on a Disney cruise.
But I want to wait until Ethan is old enough to join in on all the kids activities!!
Last but not lease....BARBADOS.
Michael has extended family that live there, so we try to go there every few years.
We would love to go more, but it's crazy expensive to
travel there with a party of SIX! HA!
Here is just a taste...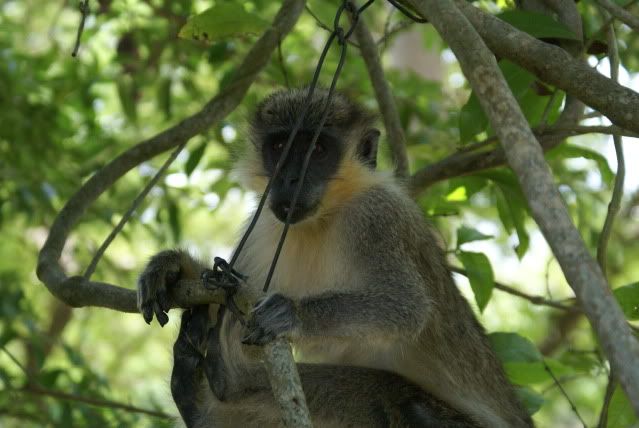 Last year was the first time we went on the zip lines. VERY COOL!!


Yes, I'm one of "those" mothers who likes the boys to match when they can.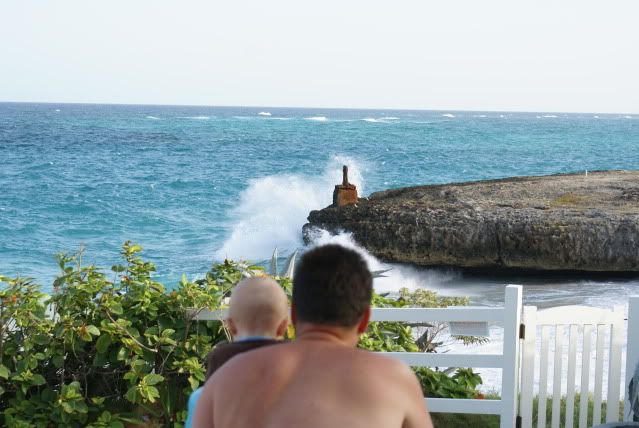 We had a little private beach with the property we rented. It was AWESOME!!